What's up nerds. Rhyphte here, and we got new tunes to talk about. Coming at us straight from London, we've got a ripe new release by Shirobon. Aptly titled 'Rebirth,' it's a true return to form for the artist, being primarily based on LSDJ x1. While it's not the flashiest album Mikey has ever debuted, it's certainly one that I enjoyed, primarily due to my unbridled enthusiasm for quality LSDJ music. Without further delay, let's dive right in.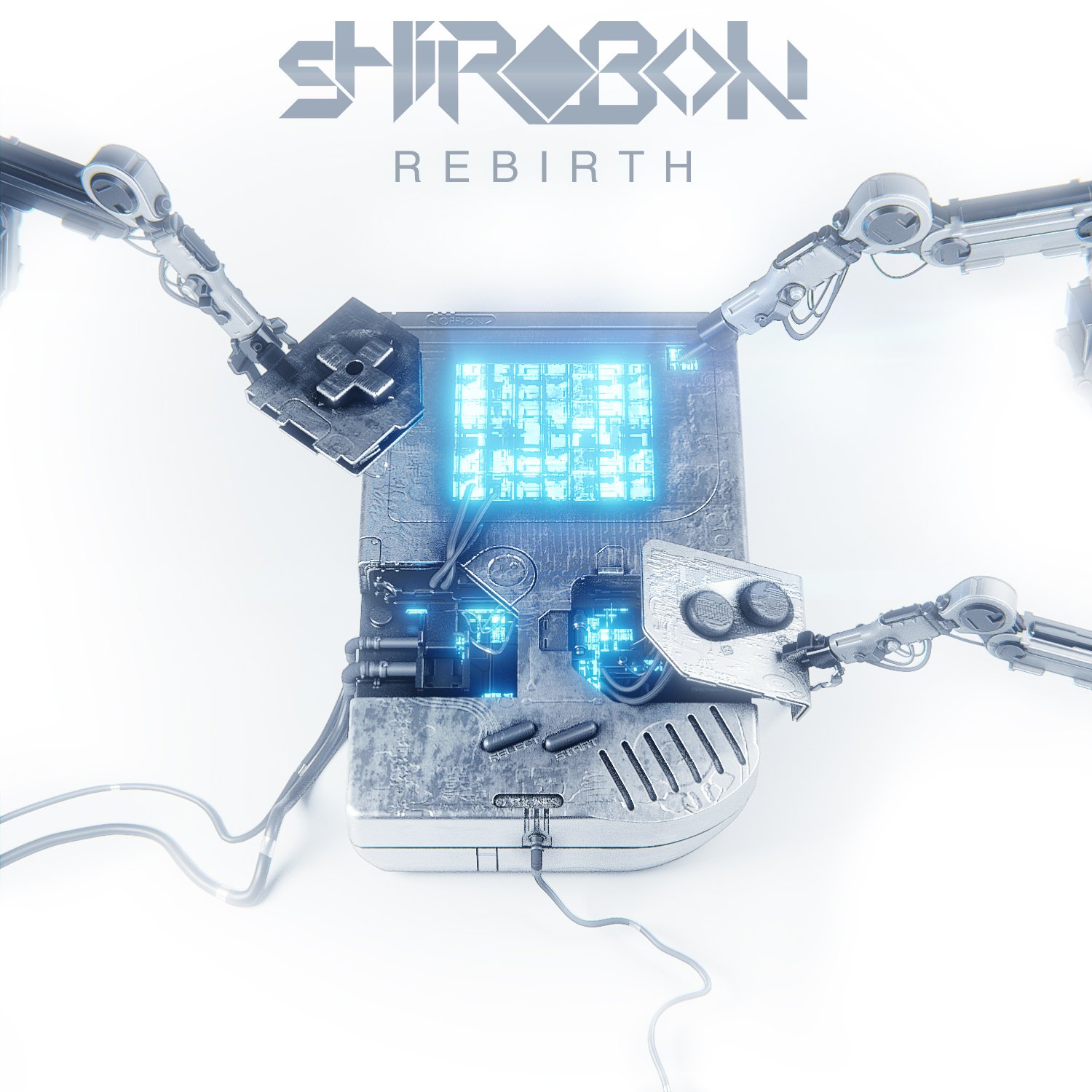 ---
'Trident' is a energetic, dancey number packed with tight sequencing and entrancing melodies. Shirobon starts off with a catchy, determined pulsewave riff sequence that repeats as the atmosphere dials up and the drums kick in. Following a mild buildup, we're slammed with a dancey breakdown characterized by a growling bass portamento and groovy little pulsewave licks. The scene transitions to a series of sustaining melodic note strings before kicking into a fresh verse, followed by a second take on the breakdown from before. Then, we're hit with a break section that practically screams 'build up is coming.' 'Trident' just keeps climbing, saturating the listener with rising levels of sheer intensity, until it finally pops — a very satisfying climax, followed by a final repetition of the main D&B sequence which culminates in an error/crash-esque finale. I personally enjoy these kinds of endings when they're executed properly.
'Xilioh' is a staunch departure from the fast-paced, technical content that populates the rest of the album. The lead voice possesses a curious, inquisitive quality, and the instruments that arrive to accompany it complement its temperament with whimsical pitch slides and constant back-and-forth motion. 'Xilioh' is far more atmospheric than its neighbors, not laying down any kind of backbeat until 0:55, when a simple triangle bass and sample-rich drumline enter the fray and the track begins to gain momentum. This track is somewhat repetitive compared to the other tracks on 'Rebirth,' not introducing any major new elements until the breakdown in the bassline that kicks in around 1:23, and mostly cycling through prior elements and sequences to keep things sounding fresh and preserving the sense of motion. 'Xilioh' has a slower fade out section for a conclusion, which fit the mood presented by the rest of the track quite nicely.
'Vectors' is easily my favorite track on 'Rebirth.' This is a track that wastes no time showing you what you want to hear, kicking straight into its main beat after a quick noise channel lead-in and a kickass voice sample. This track recycles very little, if any content, keeping things fresh with the constant introduction of new elements and instruments. A slight build signifies the transition to the main verse motif, and right after a dancey transitional segment, is where Shirobon's compositional skill really starts to shine. Dope beat, sick samples, down and dirty D&B gameboy bass, and a funky melody certainly made good on my expectations for 'Vectors.' The track slows down and simplifies itself around this point, creating a lot of space as it begins to gradually build so as to cleanse the listener's palate for what's to come. The determined, raspy lead sequence that bursts in at 2:01 really nailed down the track's energy and direction; honestly, I even got some Kubbi vibes from the style and emotion of this section. From here, at 2:30, 'Vectors' doubles down on the Shirobon funk, expanding the central motif into a powerful anthemic verse that transforms into a melodic rave breakdown. The outro switches things up on a dime, repeating the underlying motif in pulsewaves and quick, punchy arps until the conclusion.
Well, there you have it. The newest addition to the London chiptune rave master's discography. While it may not be the most compelling of his major works, it certainly deserves to stand alongside the rest of his canon.
In short, v good dancey gameboy bop right here. Would rave to. Big recommend. Peace out y'all.
Shirobon
Bandcamp | Soundcloud | Facebook | Twitter